Let's talk story!  The Hawaiian word for story is ka mo`olelo, which translates literally "lizard speech".  Descriptive of the style in which I tell my story, in this section I ramble, weave and wind my way casually through the storytelling.
I have practiced needlework all of my adult life: macrame, crochet, knitting, weaving, needlepoint, sewing. During the first twelve years in Hawaiʻi, I owned and managed a Hawaiian clothing company. The field of my soul was ripe for planting the seeds–my ultimate artistic expression as a Hawaiian quilter.
In 1998 after the passing of a dear Hawaiian friend, I experienced a rather profound dream. In that dream, I was instructed to find a teacher and to learn Hawaiian quilting. I had an Aunty in Hilo, who taught quilting. So I immediately called Aunty Vi. "I want to learn to do Hawaiian quilting. Will you teach me?"
Reluctantly, Aunty consented. On the next Sunday, we met for lunch and then chatted all afternoon, sitting outdoors at a table at Nani Loa Hotel beside Hilo Bay. I brought my mokihana pillow kit, which I had tried unsuccessfully to self-teach for some four years. Aunty sat with me beside the ocean and shared. In that afternoon, I heard most of the simple phrases of instruction, which now resonate in my mind and perpetuate my workmanship.
"Every stitch is directed at your heart."
"Sew your aloha into each and every stitch."
"Quilt with loving thoughts of the person you quilt for."
"Feel the needle scratch your finger and then turn up. Turn your needle straight up with each stitch."
"Fine, even stitches–always do your best!"
"Be humble. The Beauty you create is a gift."
"Every quilt is a story of Aloha."
Aunty encouraged me that afternoon. "Don't worry about the stitches. Just do it. The first two pieces are for practice. After that, I will judge your work."
Three weeks later, I called Aunty to announce that I was "all pau" and ready for my next project. And a month later, I asked for permission to begin my first kapa. That commenced the creation of "He Mala Pua Loke o ka Wahine Mōʻī".
As they say, "The rest is his story…."
Through the years since 1998, I have worked steadily to gain knowledge and to perfect my quilting skills.  In the early years, every decision about pattern and quilting technique was made with discussion and approval from my teacher, Aunty Vi.  Since Aunty "gave me my wings" in 2007, I have sought other teachers and I have voyaged into new and uncharted oceans….  My design ideas come to me through dreams–night dreams and daydreams. 
Each quilt that I sew is given to me through Spirit.  I really do not consider myself to be the quilt creator.  The quilt is a gift from Higher Power–seeds planted within me, then nurtured to grow and to be born as this beautiful Hawaiian quilt. I put pencil to paper; then I hold needle and thread. And through my fingers, these Hawaiian kapa are born. The quilts have a mana (spiritual life force) of their own. As designer and quilter, I am privileged to be the channel through which these awesome kapa emerge and have their being. 
I look at any of my quilts and wonder, "Who made this?"  …ha`aha`a…  I can only do my work with humble thanks to Goodness for the gift of Creation.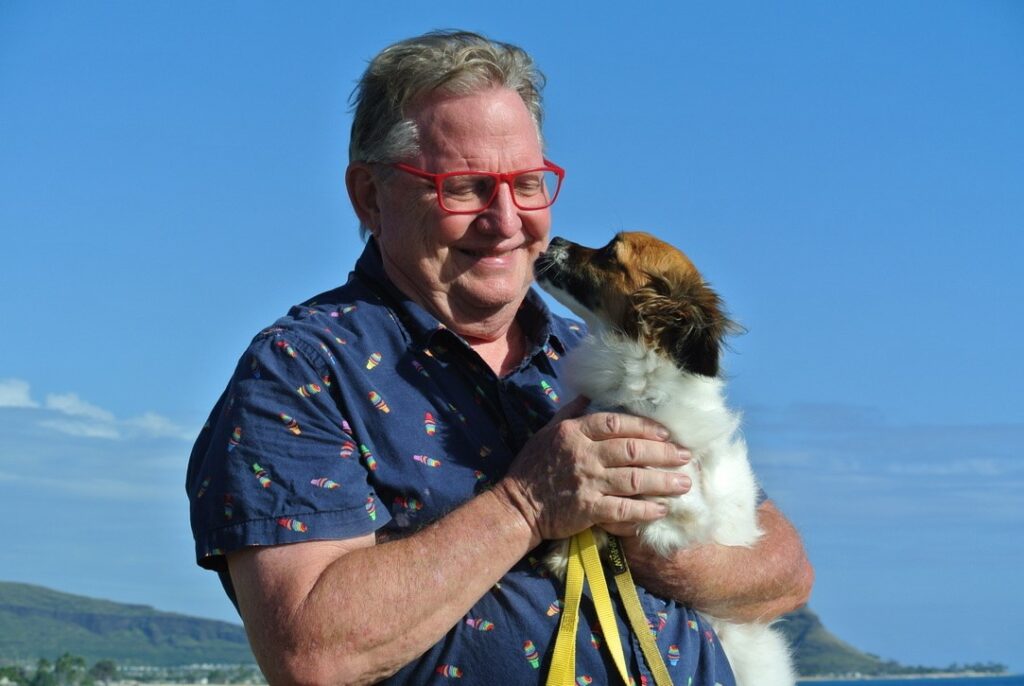 Over the past decade, I have held most of my kapa moe (bed quilts) in my care. Uncertain what was the destiny of each quilt, I have been their caretaker.
Now I have clarity. Each quilt has its own unique mana. Now it is time for the quilts to take wings and fly away. The quilt will "know" and "choose" who and where it belongs. Perhaps with a tear or two, I bid my kapa, "Good speed and soooo much Aloha!"