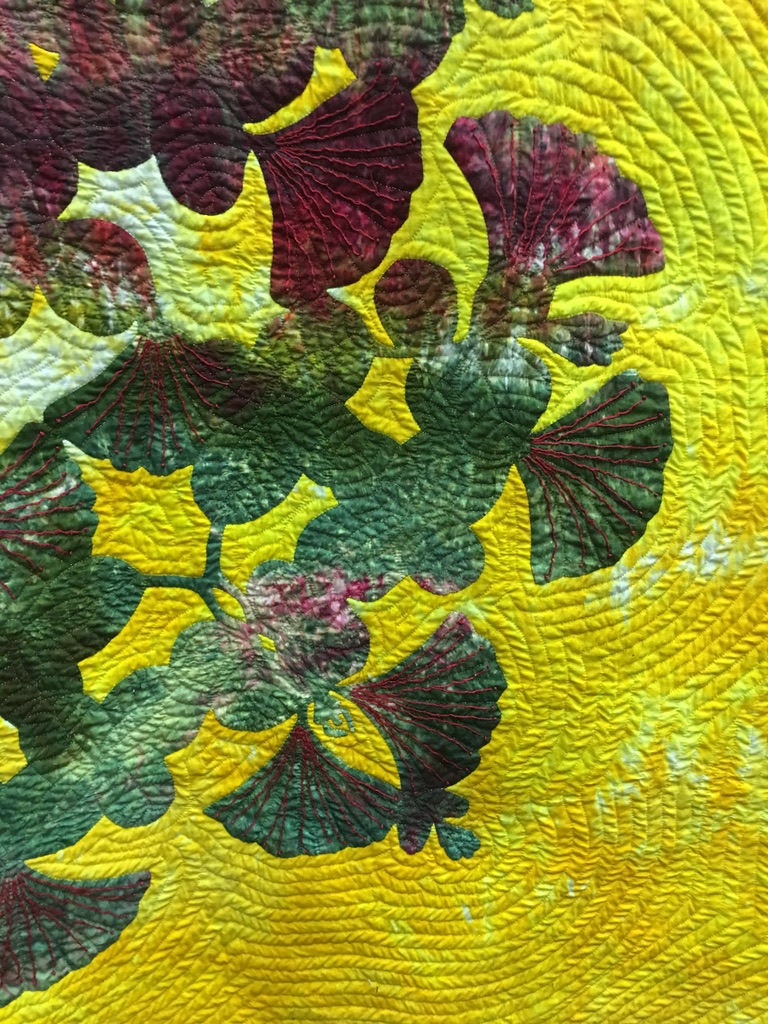 100% Cotton, Hand-dyed by Ric Stark
105" x 105"
Completed April, 2019
* Design and Quilting by Ric Stark
* 105" x 105", 100% cotton, fabric hand-dyed by Ric Stark
* Batting- 100% Polyester by Quilter's Dream
* Best in Show- Hawaiʻi Quilt Guild 2022
"Ka Lehua Papa" combines two tales into one quilt.
First story is recounted by Queen (the Princess) Liliuokalani when she rode a carriage and then by horseback into the remote area of Pālolo Valley. In her poetic verse, she likens the chilly rains of Pālolo to a secret love affair.
The second story is my own. How I learned of a rare and unique species of ʻohiʻa, which grows only atop the narrow crest of the Koʻolau mountains. Ka lehua papa is a marvel to behold–certainly the inspiration for one of the Queen.
Every quilt has a story. Ka Lehua Papa is no exception. I have written the full tale of the quilt, and I am happy to share it with you.
The quilt is available for sale. The price of this artwork is $40,000.00.
If you are interested in learning more about the quilt and a potential sale transaction, please contact me, using the "Contact" menu option.
I have set up a "back room" on the website to facilitate any sale's transaction and to ensure the satisfaction and safety of both buyer and seller. Thank you for your interest. I look forward to further discussion.
Ric d. Stark
Video used with permission from "Quiltfolk Magazine." Mahalo.