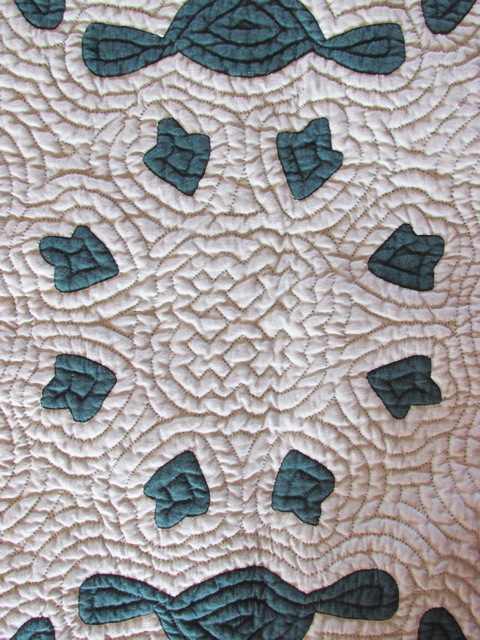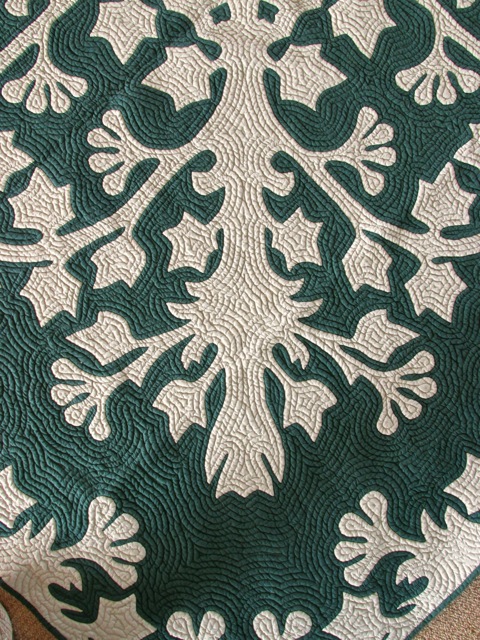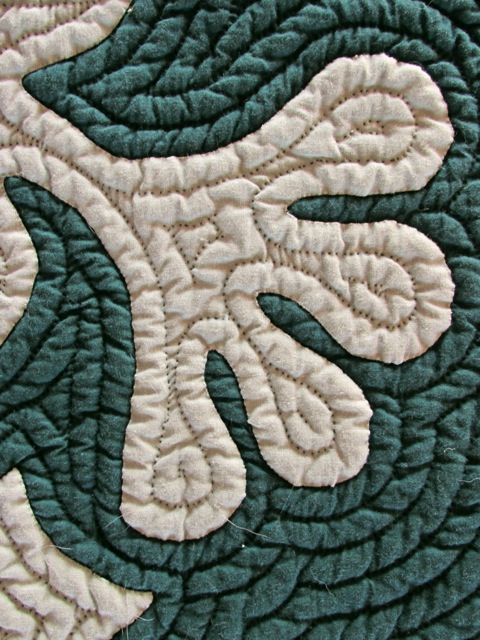 100% Cotton
90" x 90"
Completed June, 2008
* Applique by unknown student of Violet Hue in 1980's

* Quilting by Ric Stark

* Completed June, 2007

*Pattern from Violet Hue, Hilo, Hawaii

* 90" x 90"— 100% Cotton/ polyester batting
*Hand applique w echo quilting
A finished applique quilt top was presented to me in 2006 as a gift from my teacher (kumu), Aunty Violet Hue.  Aunty could not remember the name of her student, "a Filipino woman," who completed the appliqué in the 1980's.
An old-time pattern of Aunty's from her Ka`aukai family lineage, this quilt honors an important and fascinating legend of a powerful kahuna of the island of Moloka`i—the story of Lanikaula and his famous kukui grove in Hālawa Valley.
Every quilt has a story. Ke Kukui o Lanikaula is no exception. I have written the full tale of the quilt, and I am happy to share it with you.
The quilt is available for sale. The price of this artwork is $15,000.00.
If you are interested in learning more about the quilt and a potential sale transaction, please contact me, using the "Contact" menu option.
 I have set up a "back room" on the website to facilitate any sale's transaction and to ensure the satisfaction and safety of both buyer and seller. Thank you for your interest. I look forward to further discussion.
Ric d. Stark